Join US today
Softening into Purpose
The journey of refinement & alignment begins as you distinguish between your Human Desire
(((
ME Energy
)))
& your Soul's Desire
(((
WE Energy
)))
.
PARTICIPATE IN YOUR UPGRADE ...
PROMO Code is used on the payment page
FOR THE SOUL ACHING TO
COME HOME IN PURPOSE
What's included?
12 on-demand videos: 2hrs in total

includes Guided Meditations

includes downloadable Resources
+ Bonus Podcast - 2hr recorded webinar: 5 Steps to Breakthrough



+ RISE SUMMIT Interview w. Karina

Requirements
A Beginner's Mind. Approach the teachings with fresh eyes.
Bring yourself, pen & paper.

What will you learn?
A Depth Coaching Method
"HOW TO"
Utilize an approach developed by working with more than 5000 people over the past 16+ years, from prisons to boardrooms.
Upgrade your SIGHT
"CLARITY & DIRECTION"
You notice the trickery and call the bluff on the lies you tell yourself. You open yourself to exploring more options - a softening begins.
Live more authentically
"HONOR YOURSELF"
Become honest with yourself and begin to SAY IT AS IT IS.
Upgrade Your Frequency
"RECLAIM YOUR POWER"
You no longer settle for average. It's time to RISE!
Renew your commitment
"THE APPRENTICE"
Enrolment is a daily event. Talk is cheap. Inaction only furthers stagnation and stifles growth. It's time to take back your power.
Meaning in the Madness
"GRATITUDE"
In our toughest moments we learn profound life lessons that help us elevate and find our way back home in our Essence.
FREE RESOURCES
2 FREE MEDITATIONS
SIGN IN / SIGN UP (TOP RIGHT) TO ACCESS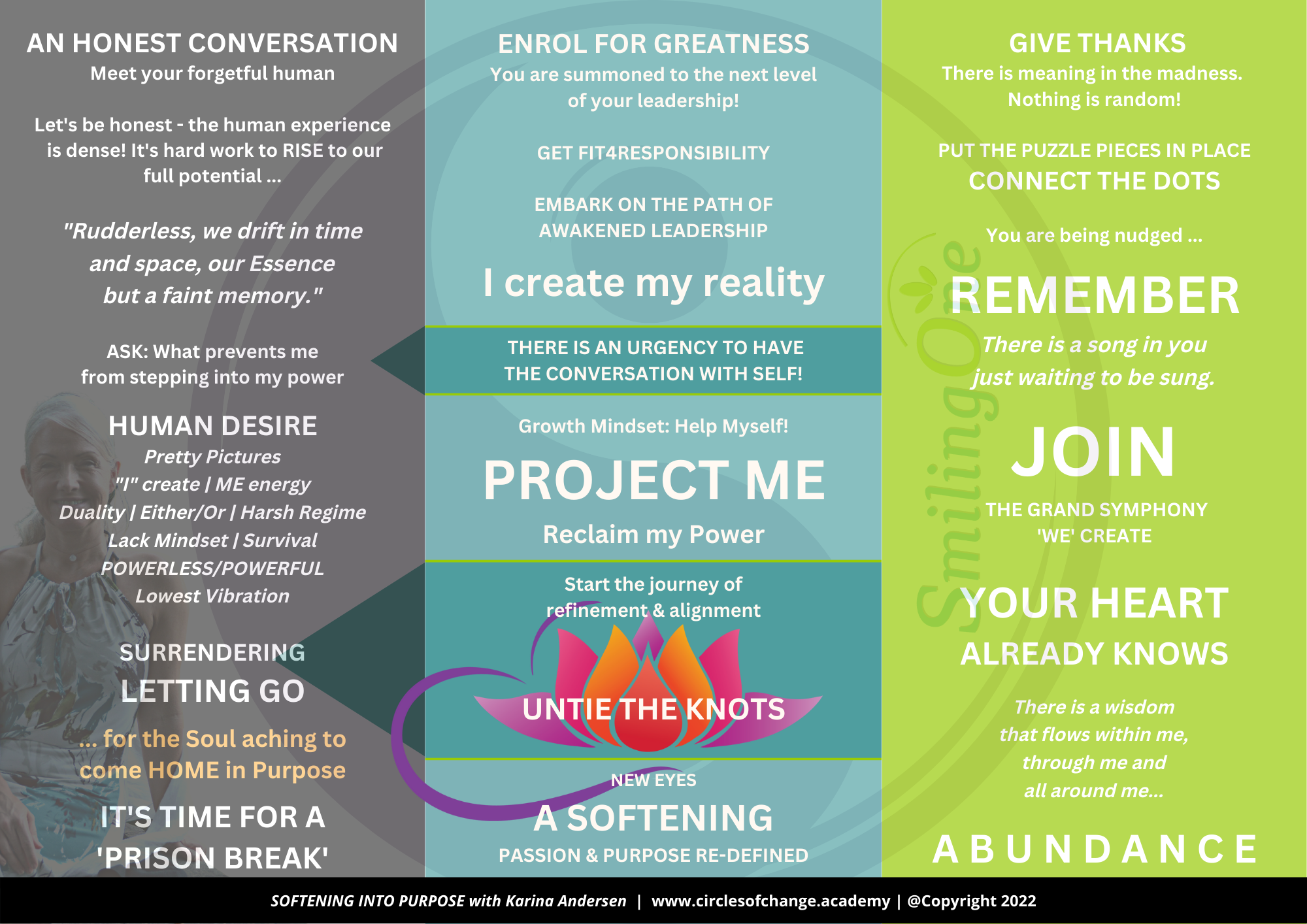 Karina Andersen
SmilingOne Founder, published Author and Intuitive Depth Coach with more than 16+ years experience in the field of Leadership Development in the home of her heart South Africa. She is well respected as a Teacher and Trainer who is especially recognized for her capacity both in depth work and in integrating (and simplifying) often complex business concepts into the client process. Regularly been called upon to work cross culturally and internationally. She offers a unique approach to unlocking and awakening the individual - shifting stuck places. She is a gifted listener and known for harnessing the listening environment with a level of adeptness which allows her to skillfully guide the client towards full potential.
Publications:
The Responsible Individual (2008)

10 Leadership Lessons - from Prisons to Boardrooms (2022)

Awakened Leadership PATH & Circles of Change™ Education for Coaches, Leaders, Healers & Entrepreneurs (2008 - 2022)
I am humbled as I welcome you to our annual report, sharing with you of a year that has profoundly stretched us at SmilingOne, asked us to shift gears and while upgrading our approach to touch lives.
WE PROVIDE
enabling platforms in South African high risk environments
a team of SmilingOne Change Agents
our unique Awakened Leadership Approach - personal values based leadership programs - offered to our Students via our Circles of Change™ Academy
(1) The Responsible Individual™ (TRI)
(2) Wheel of Consciousness (WOC)
(3) Reclaim Your Power (RYP)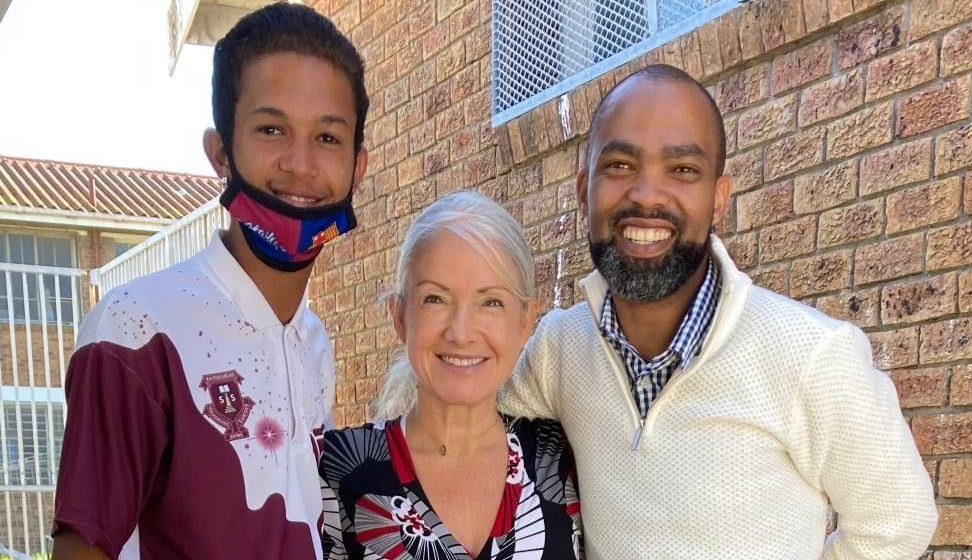 OUR VISION | CLARITY
Social Cohesion, Crime Diversion & Prevention
"We are continuously developing as a community. We thrive on shared values, shared challenges and equal opportunities. We walk united in diversity, each one of us knowing that it starts with a better ME (my individual responsibility) for a better WE (our shared responsibility). We are committed and passionate about contributing to the wellbeing of everyone in society. We build bridges instead of walls.
WE ALL OWN A SHARE IN THE WELL-BEING OF OUR SOCIETY!
Guiding Principles

Consistency
Transparency
Reliability
Communication
Openness
Love & Care
Respect
Integrity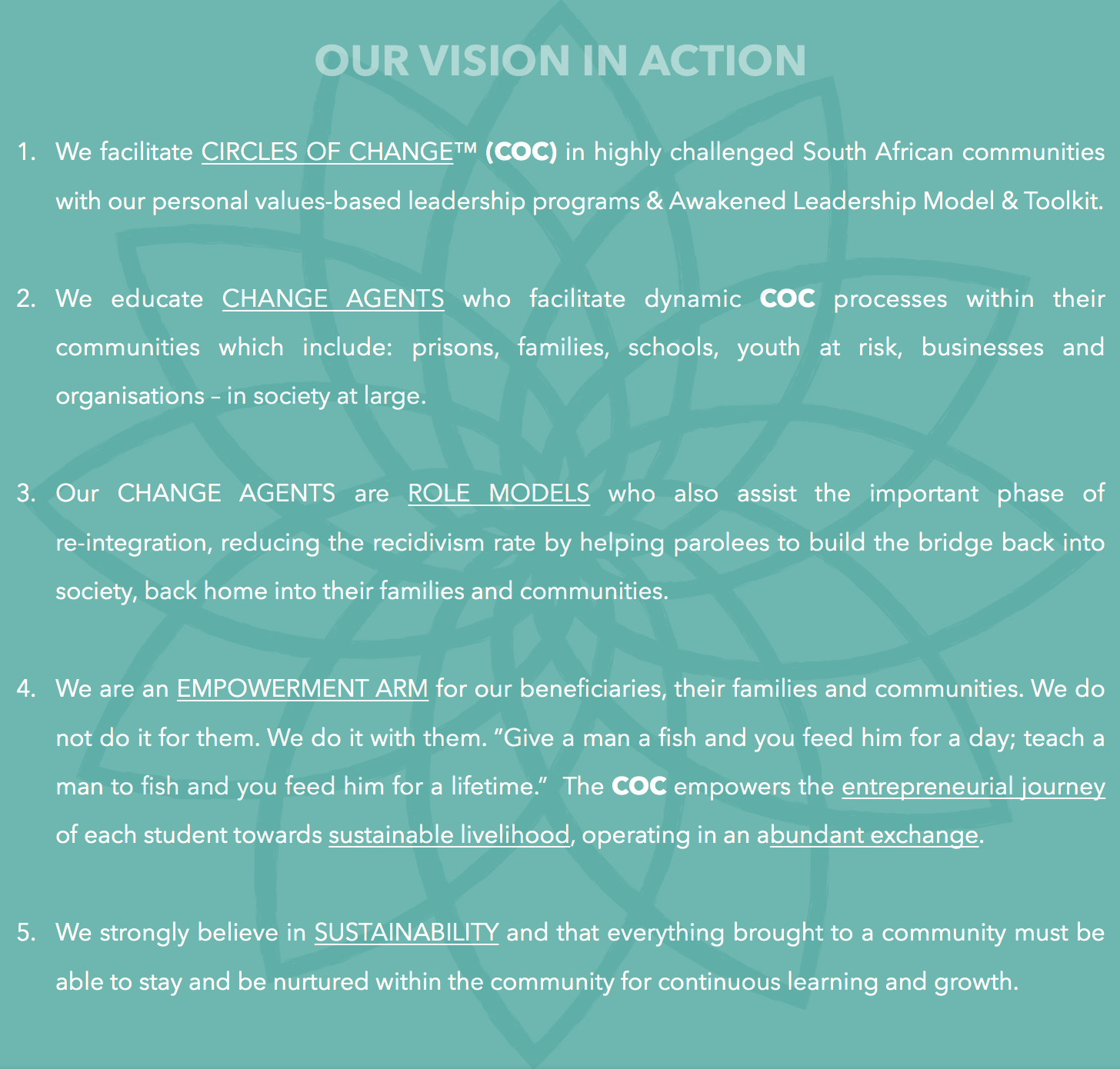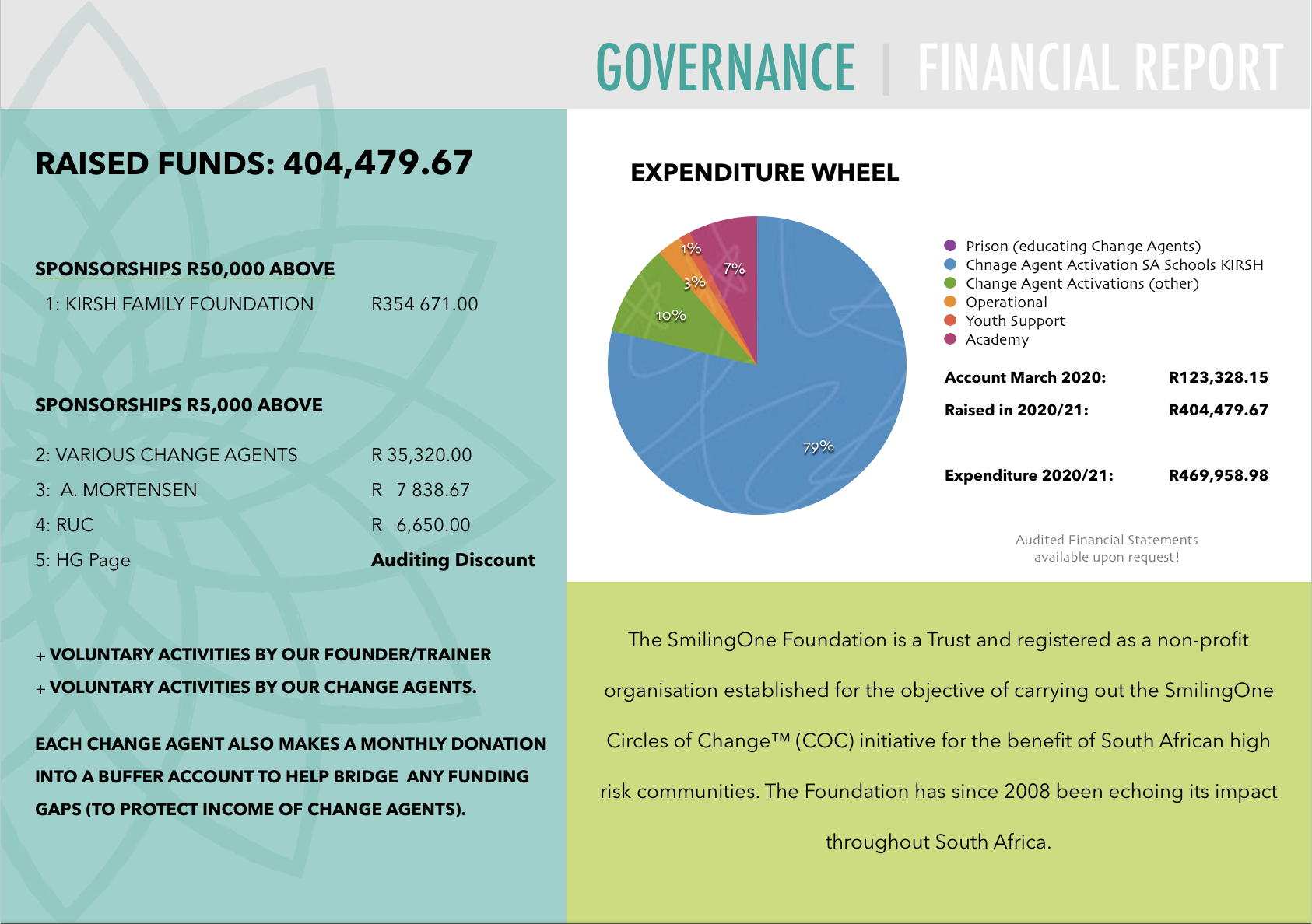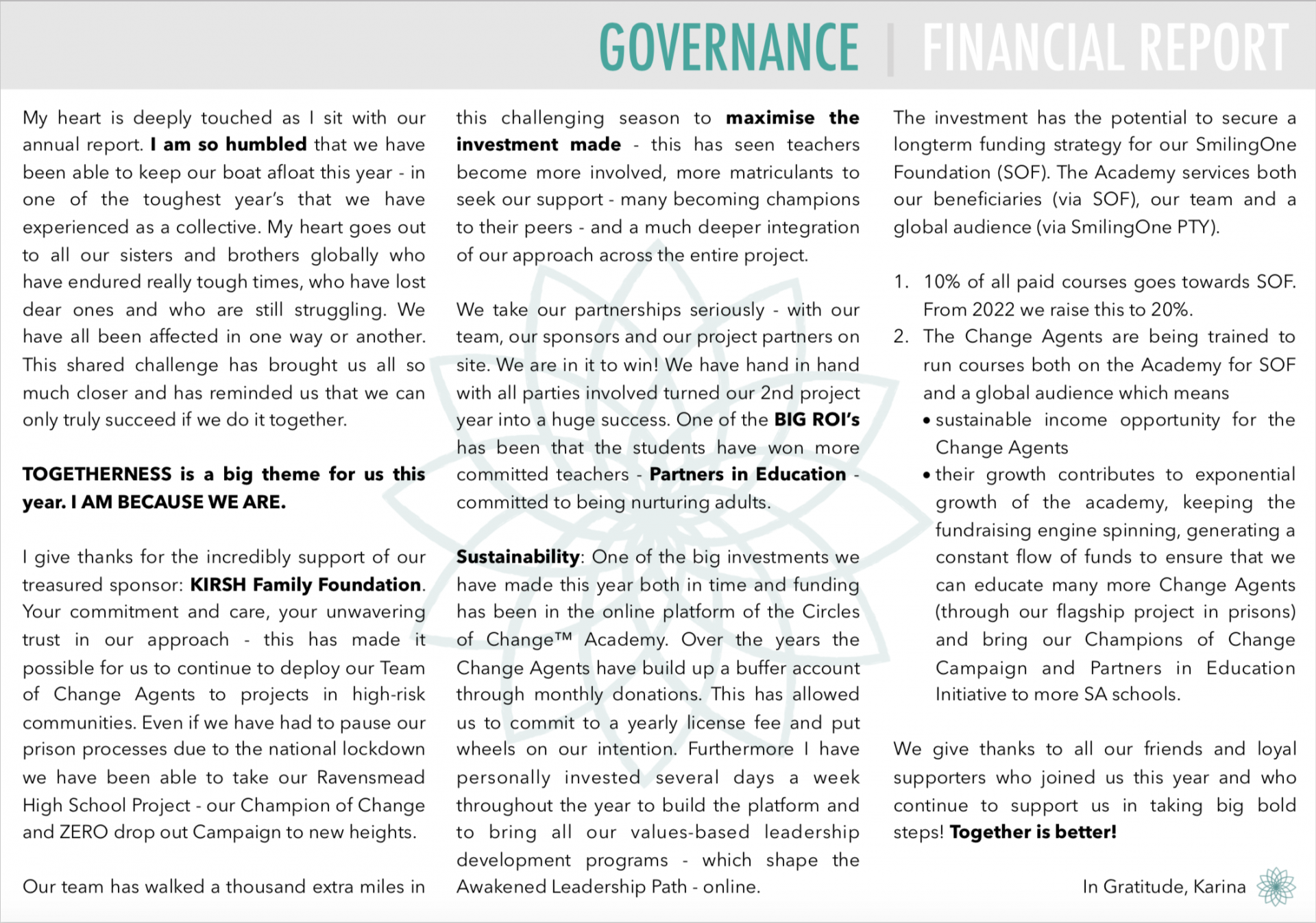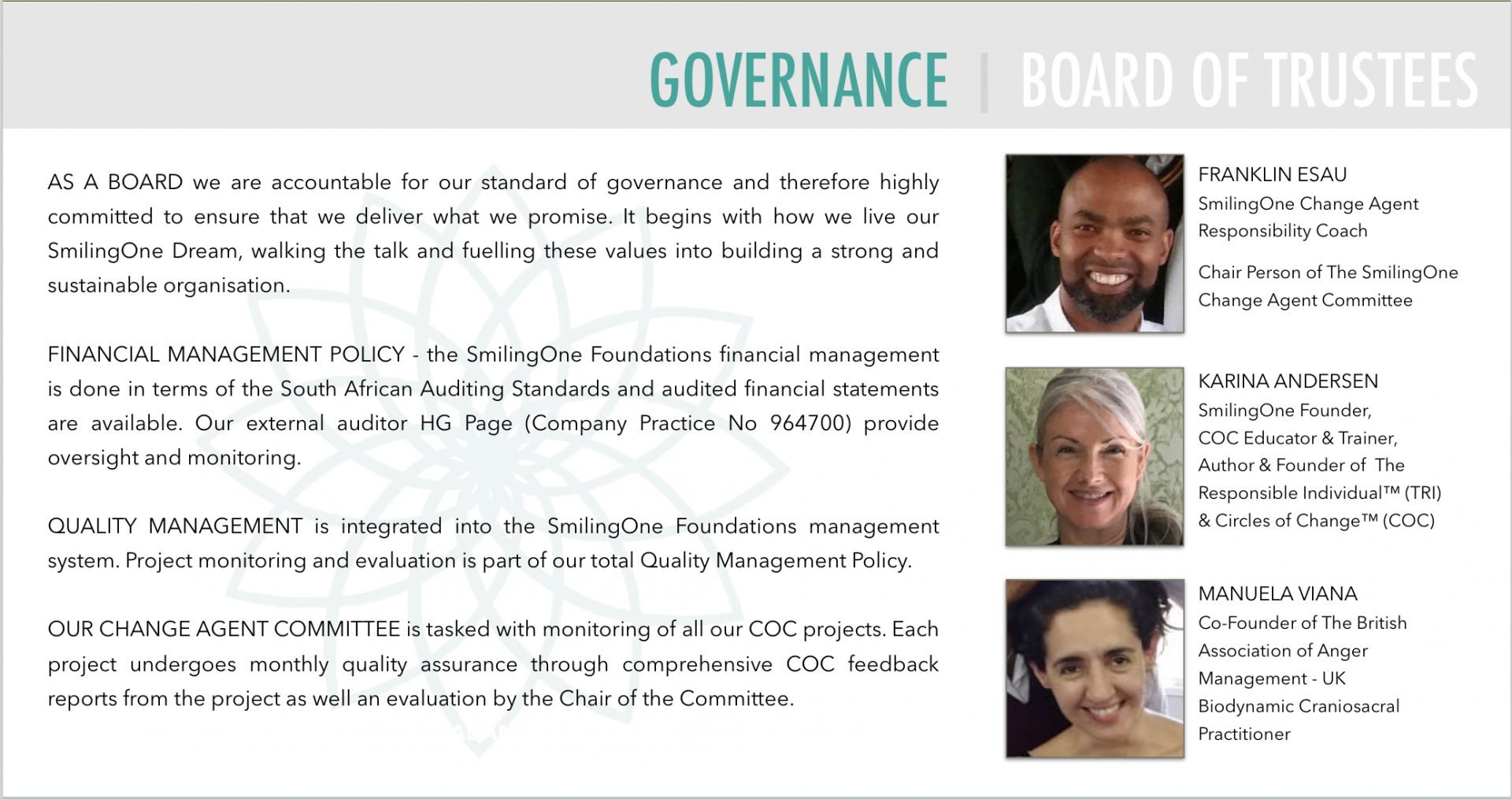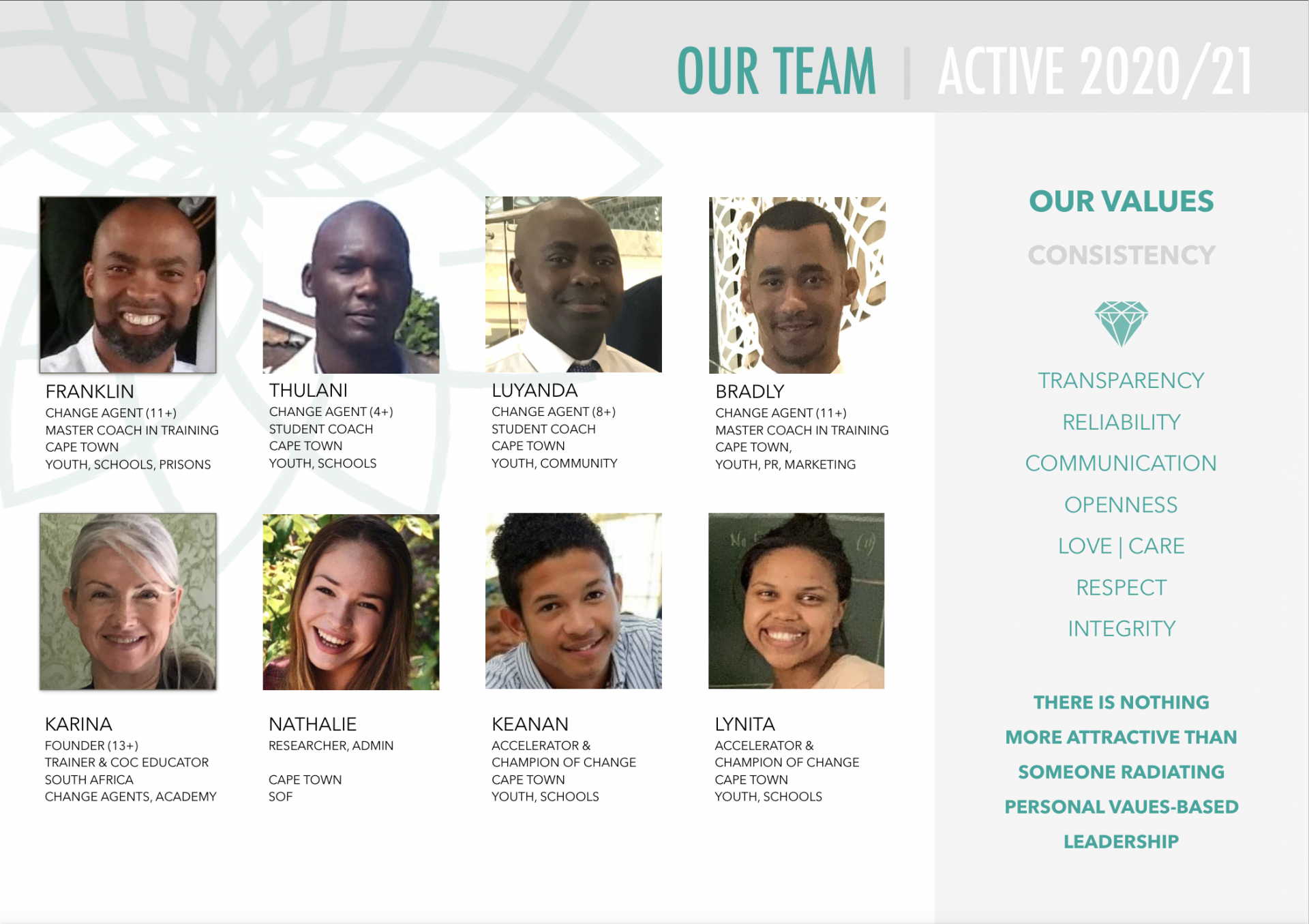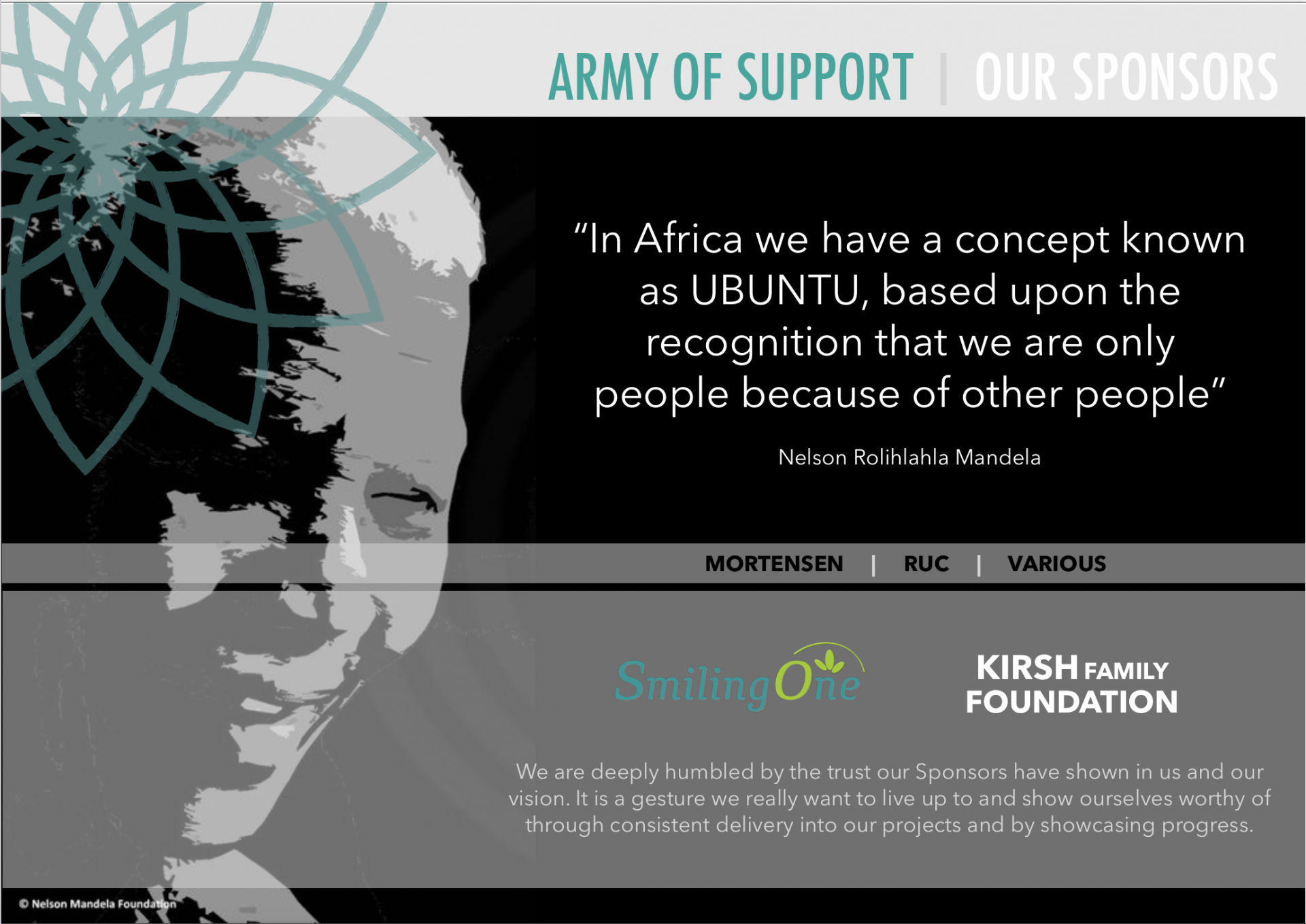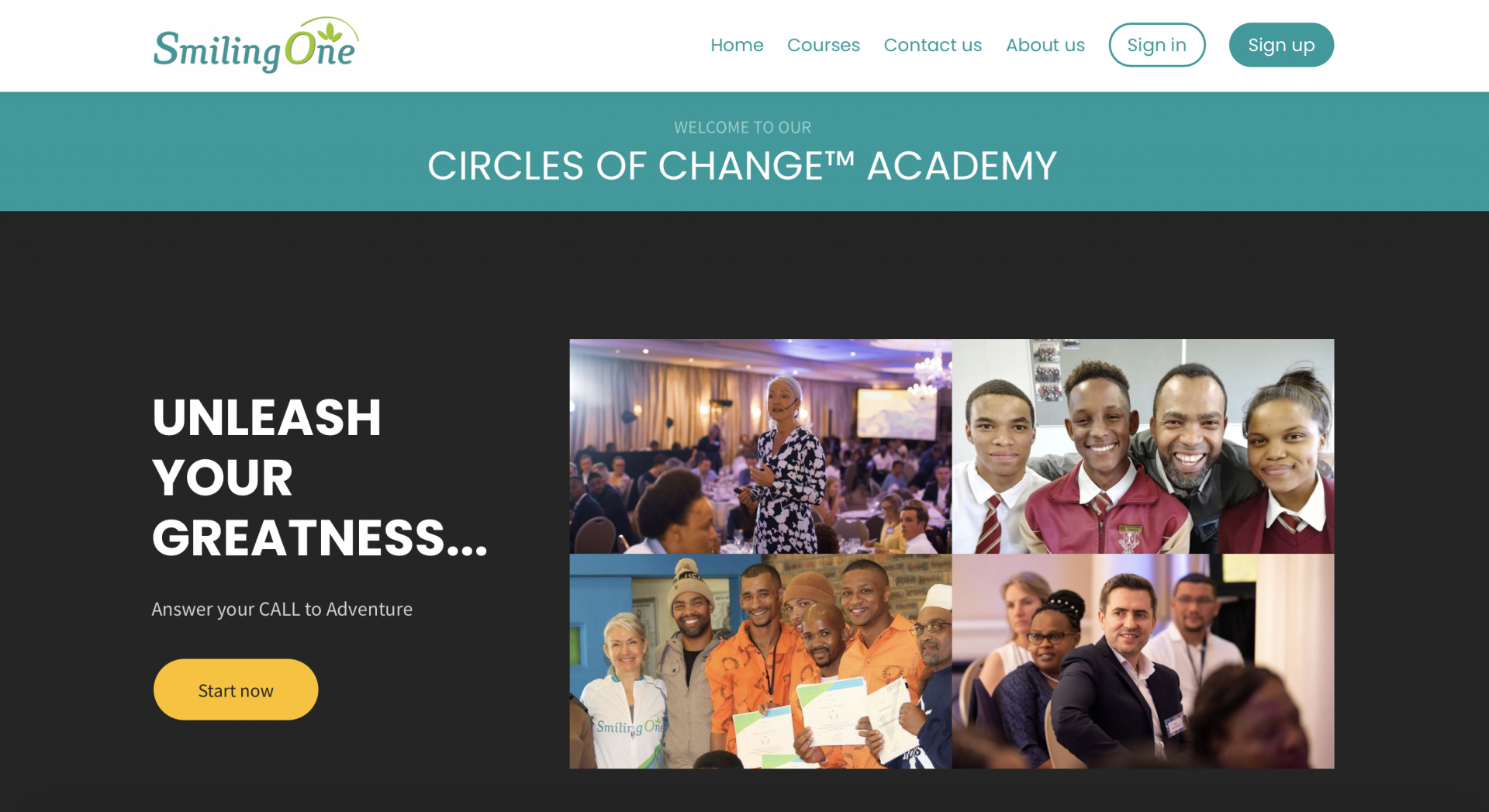 The SmilingOne Foundation (SOF) is the NPO leg of SmilingOne. SmilingOne is the home our Circle of Change™ Academy.

During the pandemic we intensified our efforts to bring all our teachings online with the aim to service both SOF beneficiaries as well as to reach a global audience.

The Academy plays an important role in our sustainability approach for SOF - 10% of all income on online programs (booked at full price) is donated towards youth/school & prison projects. We are committed to build a solid foundation from which we can ensure long-term project partnerships and continue to give our beneficiaries free access to all our values based leadership programs.

Our intervention in SA prisons is our flagship project and will benefit youth, families, communities on a large scale. Educating more Change Agents is KEY for a successful strategy. We aim to bring our Academy (via local intranets) into prisons across South Africa in the years to come to reach thousands of inmates.