BUILD CAPACITY
AS AN INSPIRATIONAL LEADER
Thank you for joining our talk on Intrapreneurship
In the Awakened Leadership Practice you learn to MOVE from your core, to access a quality within you that is always available to you - like an inner sacred well you can drink from and share from...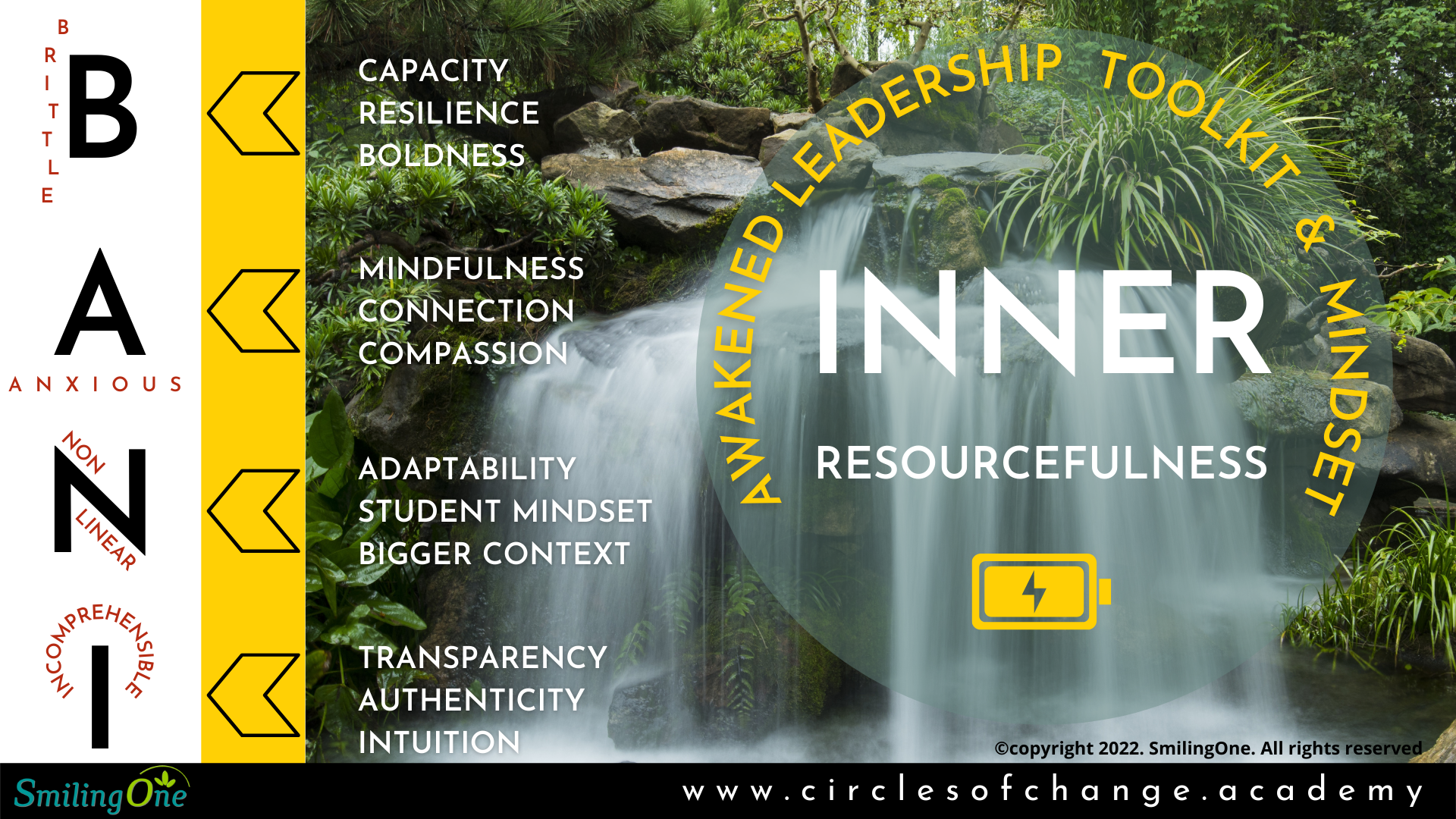 A GIFT: FREE WEBINAR

Learn more about building your capacity for inspirational leadership.

WHAT IS BANI?
RESOURCES:
BY JAMAIS CASCIO

"The BANI framework offers a lens through which to see and structure what's happening in the world. At least at a surface level, the components of the acronym might even hint at opportunities for response: brittleness could be met by resilience and slack; anxiety can be eased by empathy and mindfulness; non-linearity would need context and flexibility; incomprehensibility asks for transparency and intuition. These may well be more reactions than solutions, but they suggest the possibility that responses can be found."

READ FULL ARTICLE


BY STEPHAN GRABMEIER:
View on computer (graph too big for mobile view)
FREE WEBINAR
As advertised on LinkedIN
10 Leadership Lessons harvested from working across highly diverse environments - from prisons to boardrooms.

This is a talk about personal mastery and creating inclusive, playful and collaborative environments where each of us has the FREEDOM to be ourselves, and where we all have a voice at the table. We invite you to join us in this unique conversation that challenges old paradigms and brings humanity into the boardroom (and workspace).
I am humbled as I welcome you to our annual report, sharing with you of a year that has profoundly stretched us at SmilingOne, asked us to shift gears and while upgrading our approach to touch lives.
WE PROVIDE
enabling platforms in South African high risk environments
a team of SmilingOne Change Agents
our unique Awakened Leadership Approach - personal values based leadership programs - offered to our Students via our Circles of Change™ Academy
(1) The Responsible Individual™ (TRI)
(2) Wheel of Consciousness (WOC)
(3) Reclaim Your Power (RYP)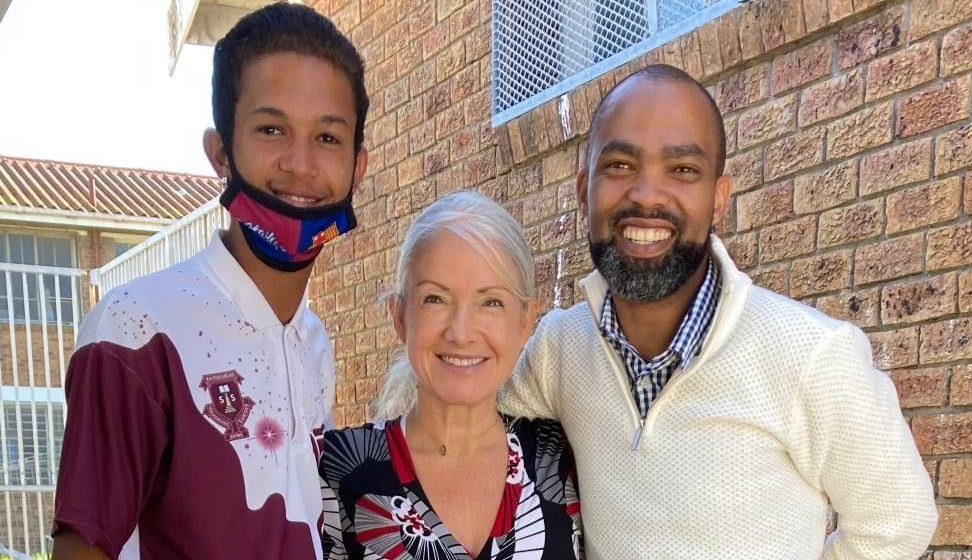 OUR VISION | CLARITY
Social Cohesion, Crime Diversion & Prevention
"We are continuously developing as a community. We thrive on shared values, shared challenges and equal opportunities. We walk united in diversity, each one of us knowing that it starts with a better ME (my individual responsibility) for a better WE (our shared responsibility). We are committed and passionate about contributing to the wellbeing of everyone in society. We build bridges instead of walls.
WE ALL OWN A SHARE IN THE WELL-BEING OF OUR SOCIETY!
Guiding Principles

Consistency
Transparency
Reliability
Communication
Openness
Love & Care
Respect
Integrity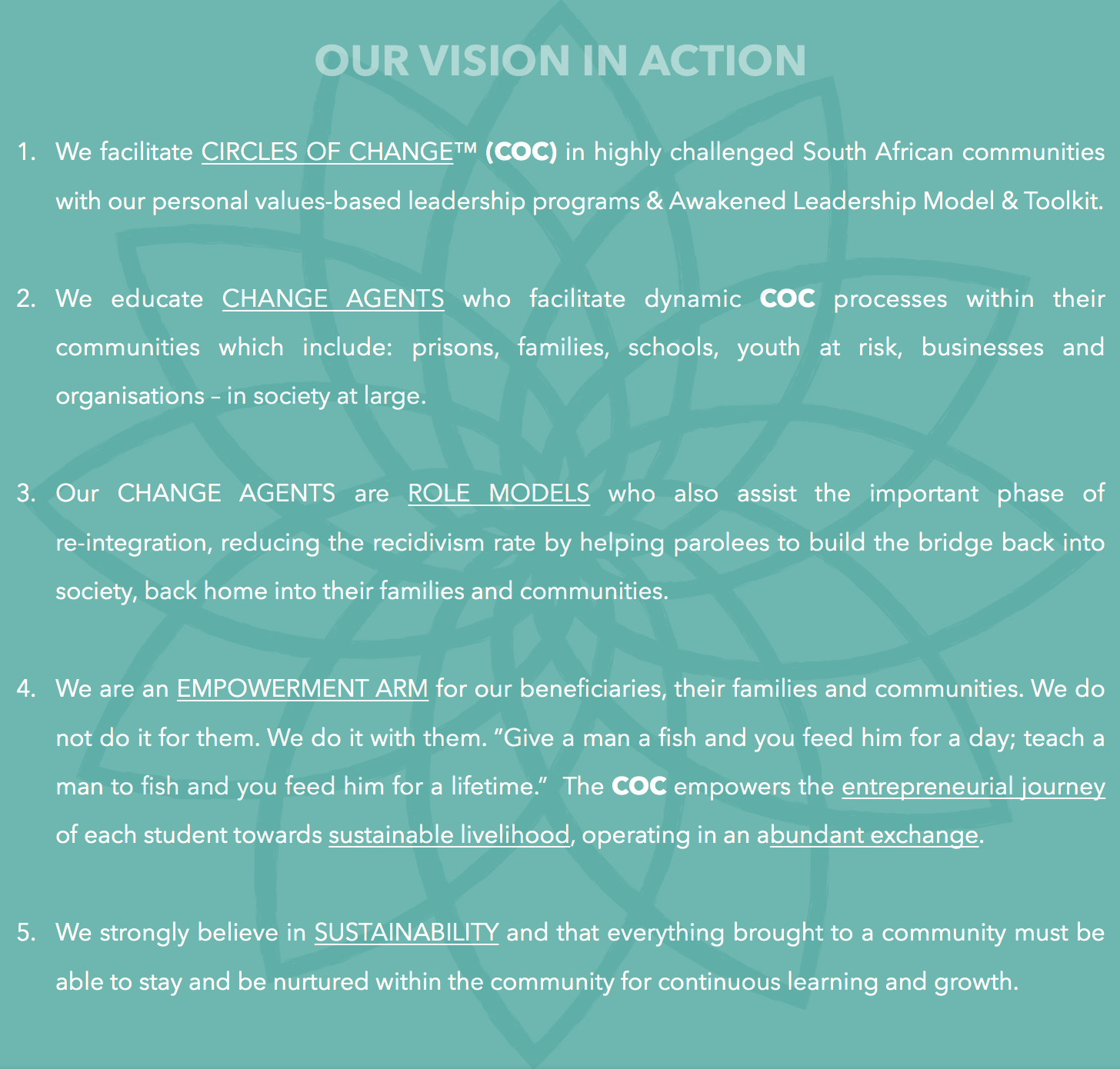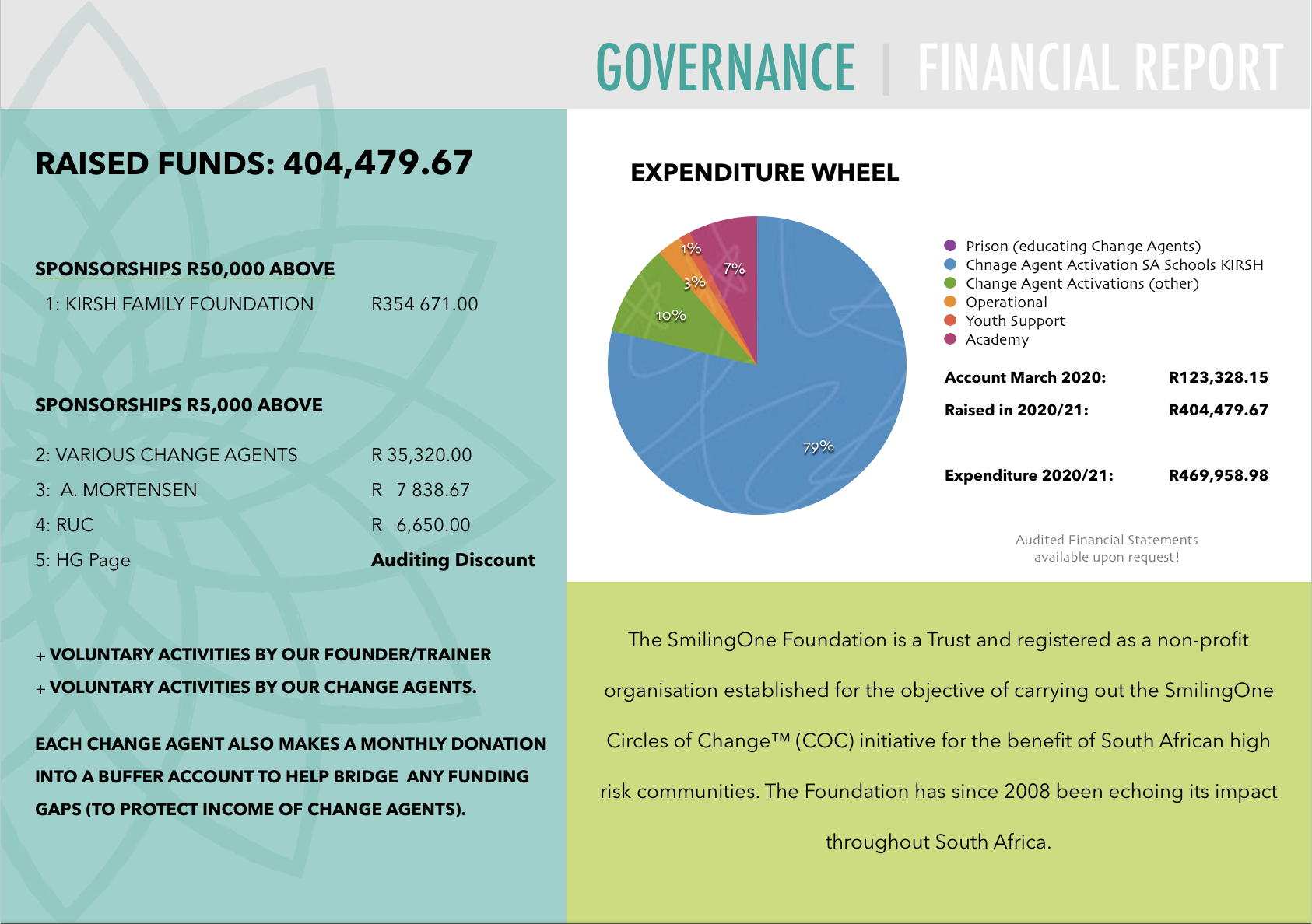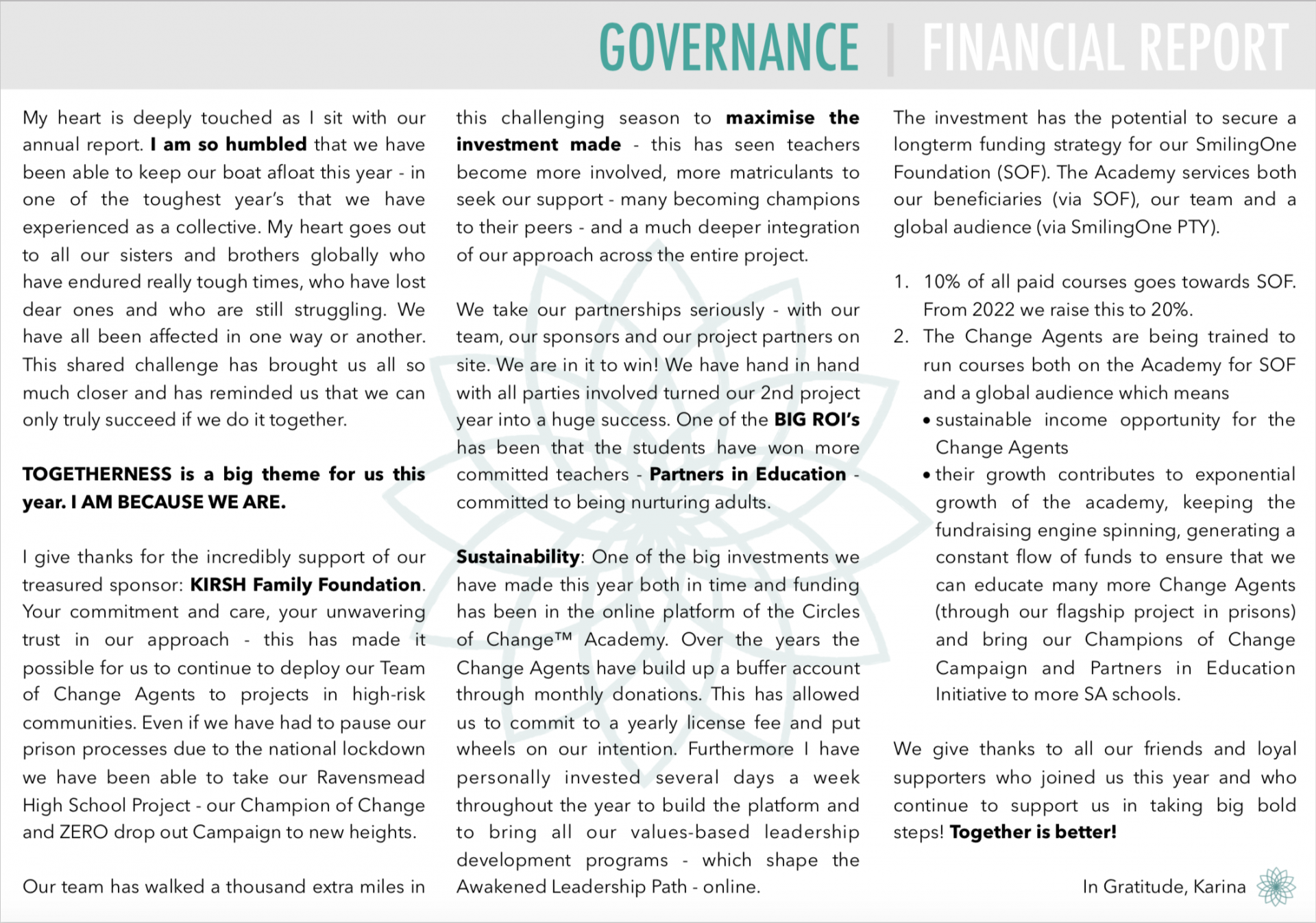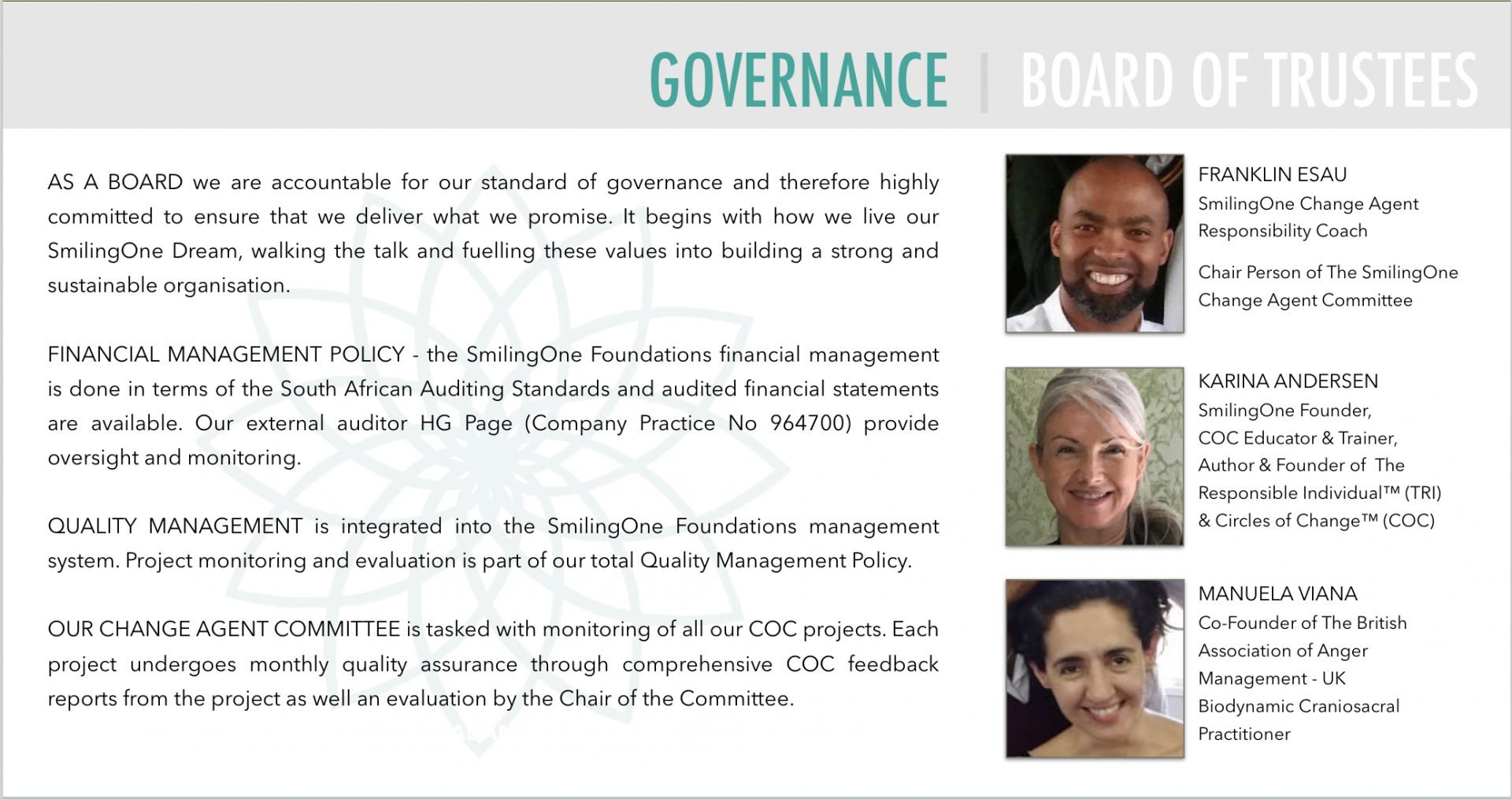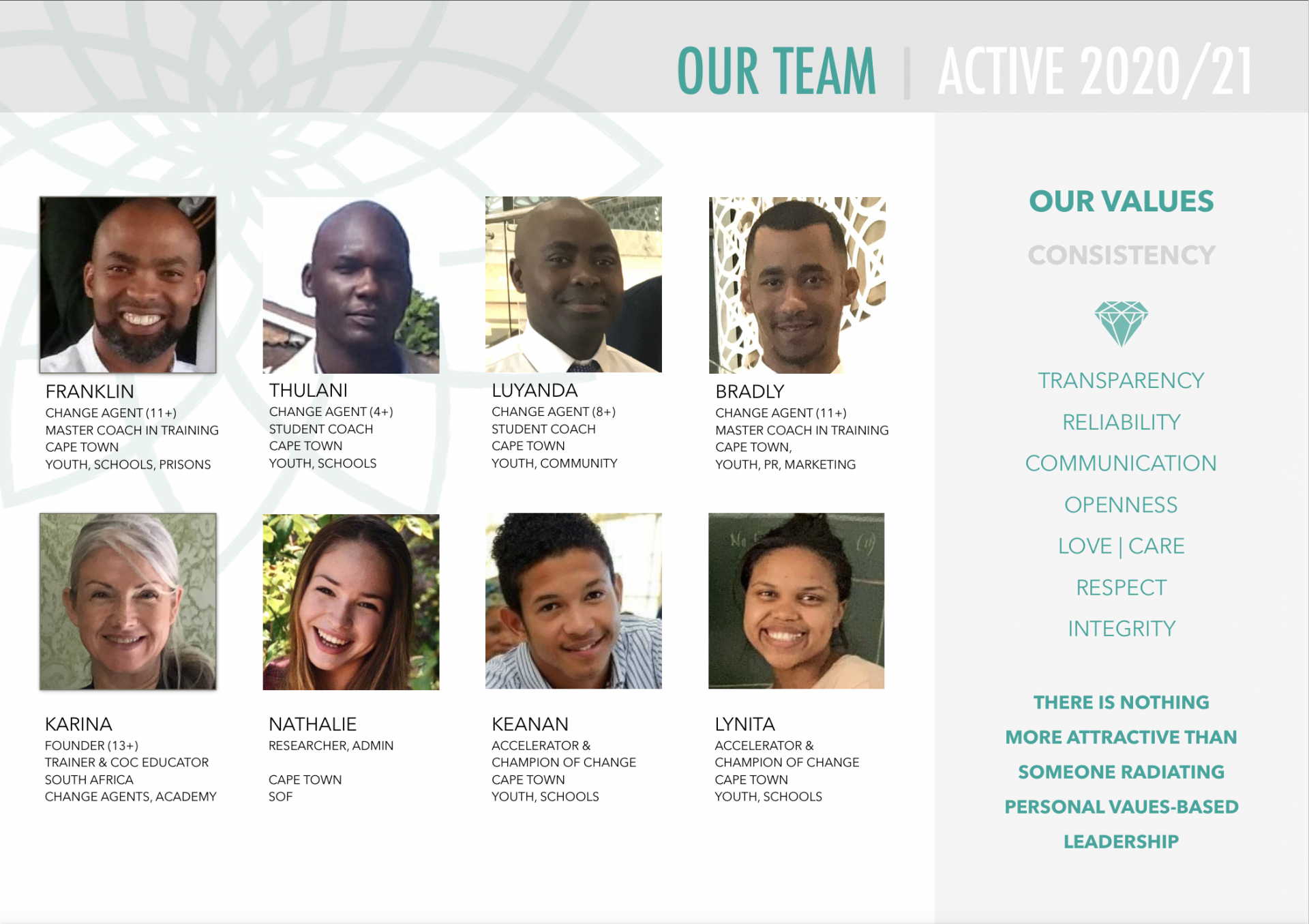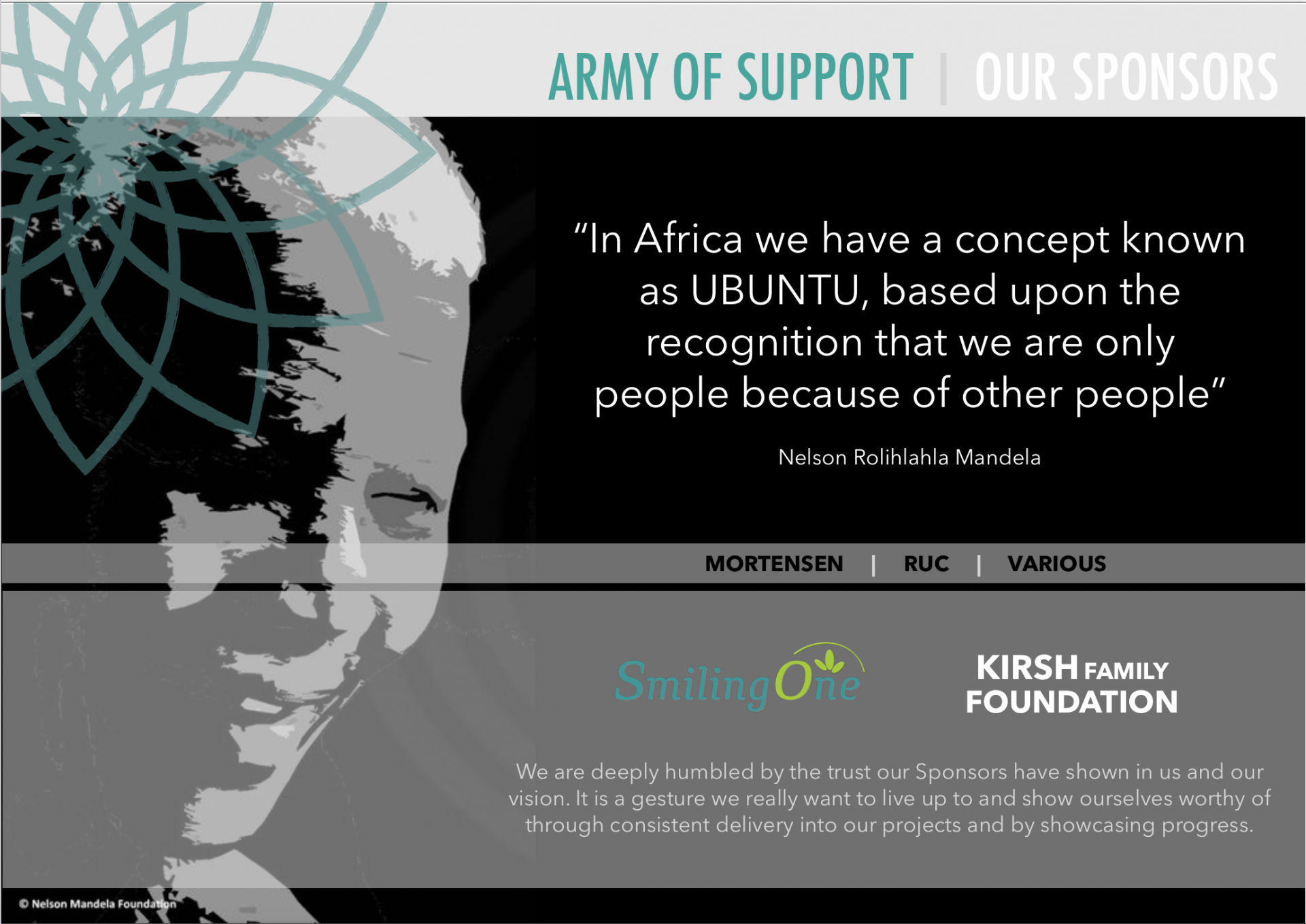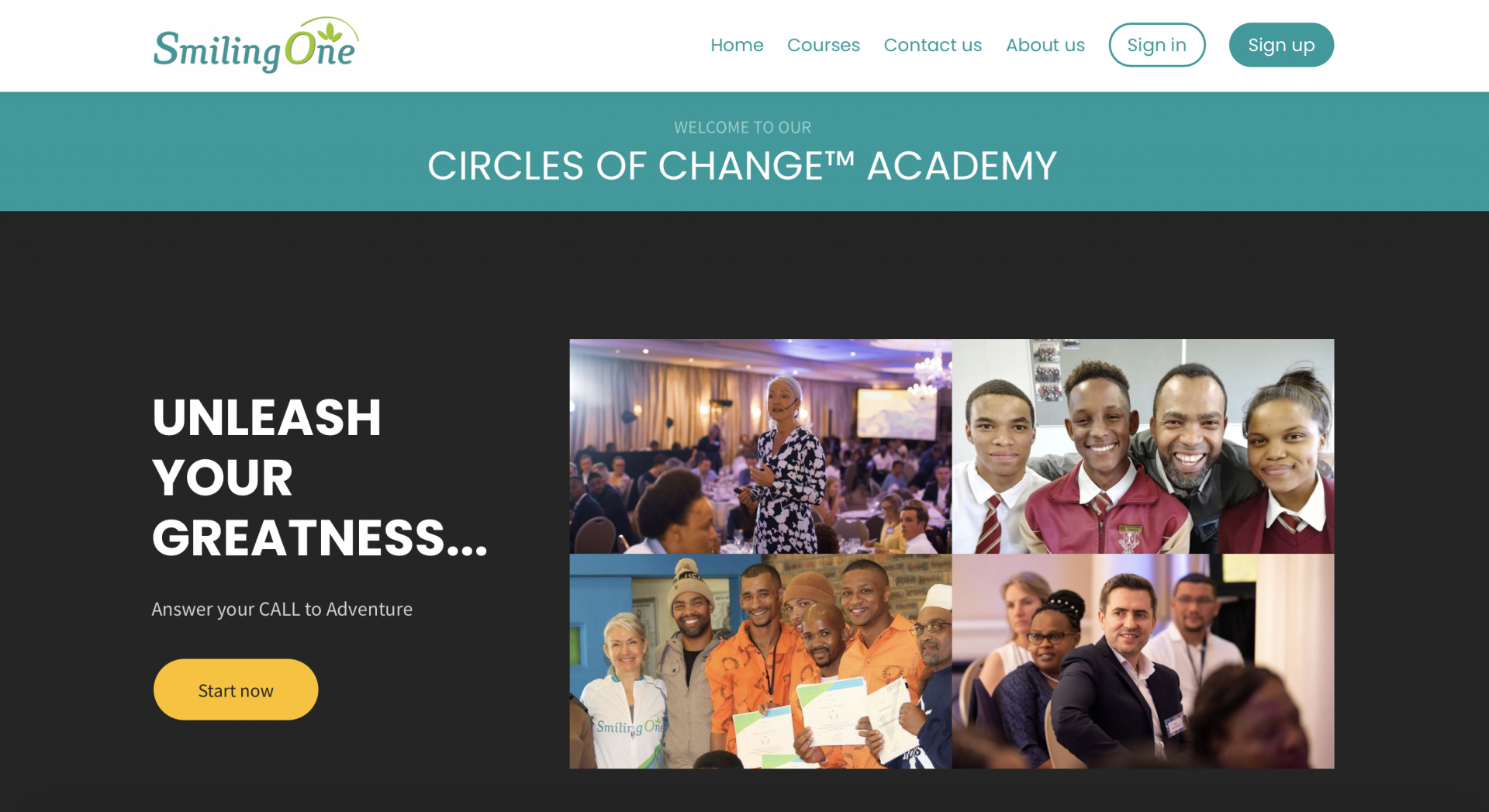 The SmilingOne Foundation (SOF) is the NPO leg of SmilingOne. SmilingOne is the home our Circle of Change™ Academy.

During the pandemic we intensified our efforts to bring all our teachings online with the aim to service both SOF beneficiaries as well as to reach a global audience.

The Academy plays an important role in our sustainability approach for SOF - 10% of all income on online programs (booked at full price) is donated towards youth/school & prison projects. We are committed to build a solid foundation from which we can ensure long-term project partnerships and continue to give our beneficiaries free access to all our values based leadership programs.

Our intervention in SA prisons is our flagship project and will benefit youth, families, communities on a large scale. Educating more Change Agents is KEY for a successful strategy. We aim to bring our Academy (via local intranets) into prisons across South Africa in the years to come to reach thousands of inmates.