BUILD CAPACITY
AS AN INSPIRATIONAL LEADER
Thank you for joining our talk on Intrapreneurship
In the Awakened Leadership Practice you learn to MOVE from your core, to access a quality within you that is always available to you - like an inner sacred well you can drink from and share from...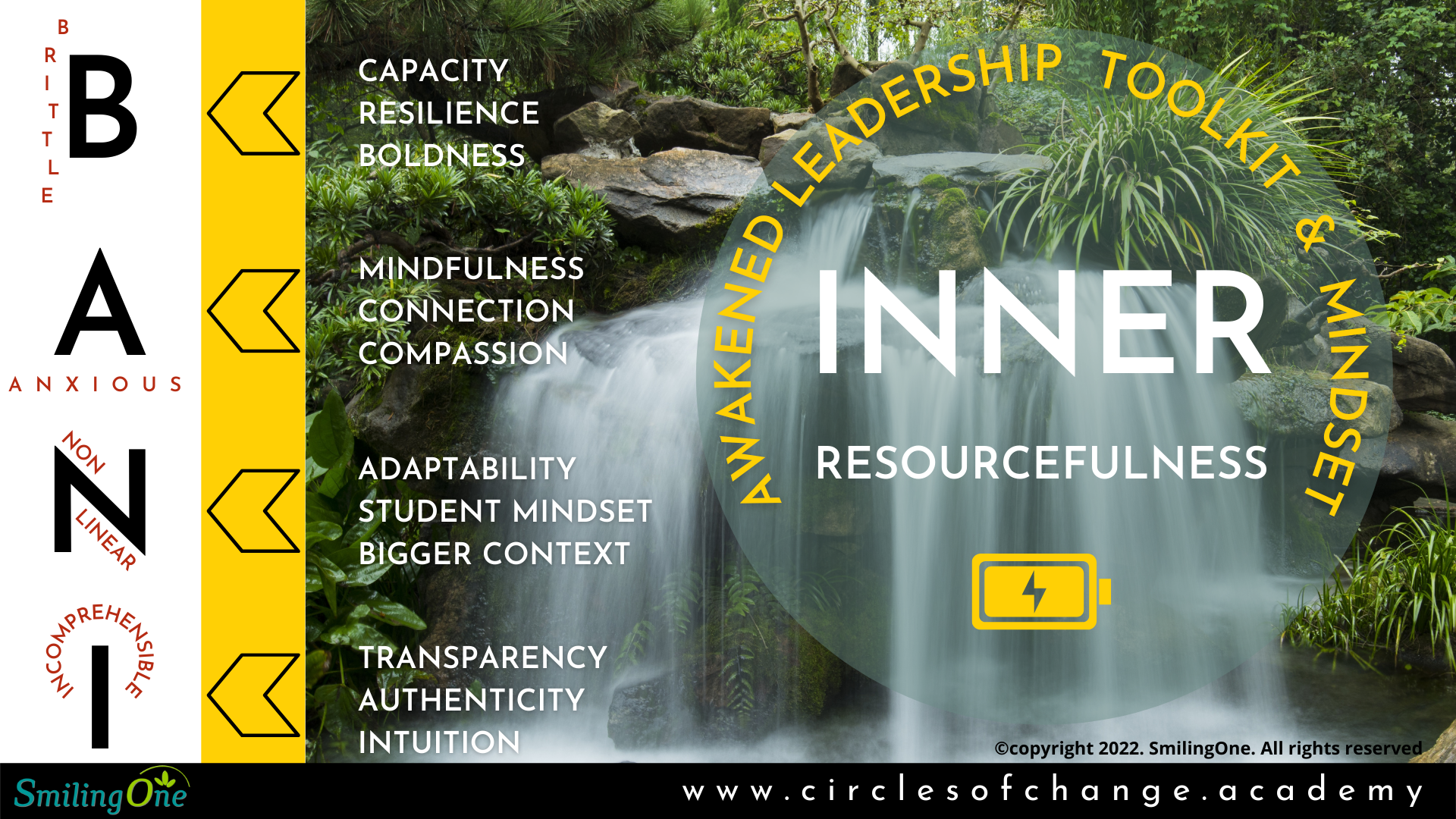 WHAT IS BANI?
RESOURCES:
BY JAMAIS CASCIO

"The BANI framework offers a lens through which to see and structure what's happening in the world. At least at a surface level, the components of the acronym might even hint at opportunities for response: brittleness could be met by resilience and slack; anxiety can be eased by empathy and mindfulness; non-linearity would need context and flexibility; incomprehensibility asks for transparency and intuition. These may well be more reactions than solutions, but they suggest the possibility that responses can be found."

READ FULL ARTICLE


BY STEPHAN GRABMEIER:
View on computer (graph too big for mobile view)
FREE RESOURCE
LEARN TO SHIFT STUCK PLACES....