from Prisons to Boardrooms
10 lessons offer a unique step-by-step masterclass in heart-based leadership. Fact is - we are all leaders in one sphere of life or another - whether it's business, parenting or self-mastery. Leadership without heart is no longer an option for ourselves or the planet. Learn how to challenge the status quo and skillfully, heartfully attune to become an extraordinary leader in extraordinary times.
Build your capacity for inspirational leadership, improve your decision making, create inclusive, playful and cohesive environments....

eBook Launch July 20th (recording below)

All proceeds goes towards The SmilingOne Foundation's work in South African Prisons.

about the author

Karina Andersen found herself in an unlikely situation in 2006 after landing in South Africa with two children on her own, and thus began a remarkable journey that launched her unique brand of heart-based leadership, discovered through her own path, her own journey and an immersion into life in South Africa, the prison system, and corporate life.

She has sat in hundreds of circles across diverse environments and called to serve within senior corporate leadership levels.Her heart-based leadership approach is what the planet needs right now and is deeply sought after as we move from the chaos of the pandemic into new visions, enabled through a softening of the species.

Join Karina as she takes a deep dive into 10 Leadership Lessons, not as a study but as an opportunity for you to grow your own next step on your path to become a caring leader.
3 Invitations "Touchstones"
A life-long Apprenticeship
will you launch the first wave in your environment AND ...
... BEAT THE DRUM OF CHANGE?
Change requires champions!
I am humbled as I welcome you to our annual report, sharing with you of a year that has profoundly stretched us at SmilingOne, asked us to shift gears and while upgrading our approach to touch lives.
WE PROVIDE
enabling platforms in South African high risk environments
a team of SmilingOne Change Agents
our unique Awakened Leadership Approach - personal values based leadership programs - offered to our Students via our Circles of Change™ Academy
(1) The Responsible Individual™ (TRI)
(2) Wheel of Consciousness (WOC)
(3) Reclaim Your Power (RYP)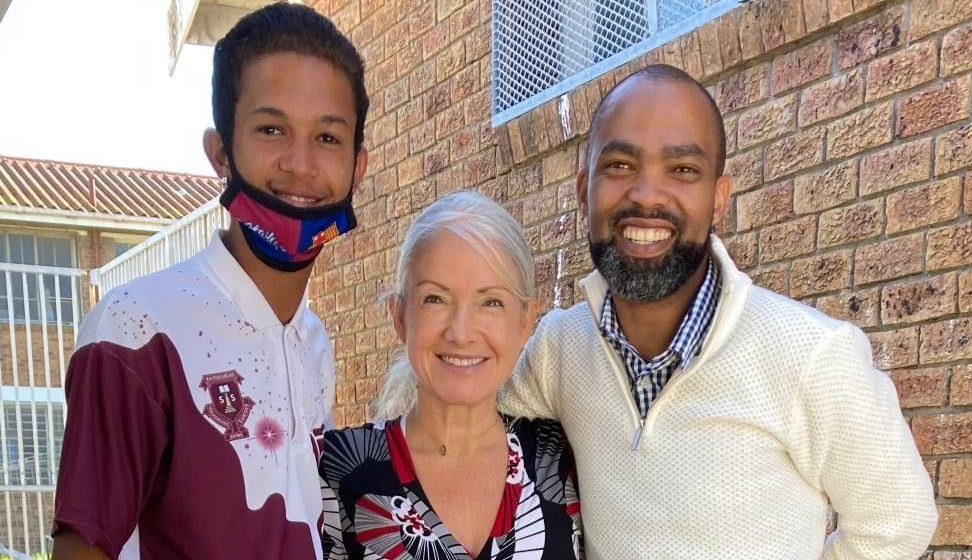 OUR VISION | CLARITY
Social Cohesion, Crime Diversion & Prevention
"We are continuously developing as a community. We thrive on shared values, shared challenges and equal opportunities. We walk united in diversity, each one of us knowing that it starts with a better ME (my individual responsibility) for a better WE (our shared responsibility). We are committed and passionate about contributing to the wellbeing of everyone in society. We build bridges instead of walls.
WE ALL OWN A SHARE IN THE WELL-BEING OF OUR SOCIETY!
Guiding Principles

Consistency
Transparency
Reliability
Communication
Openness
Love & Care
Respect
Integrity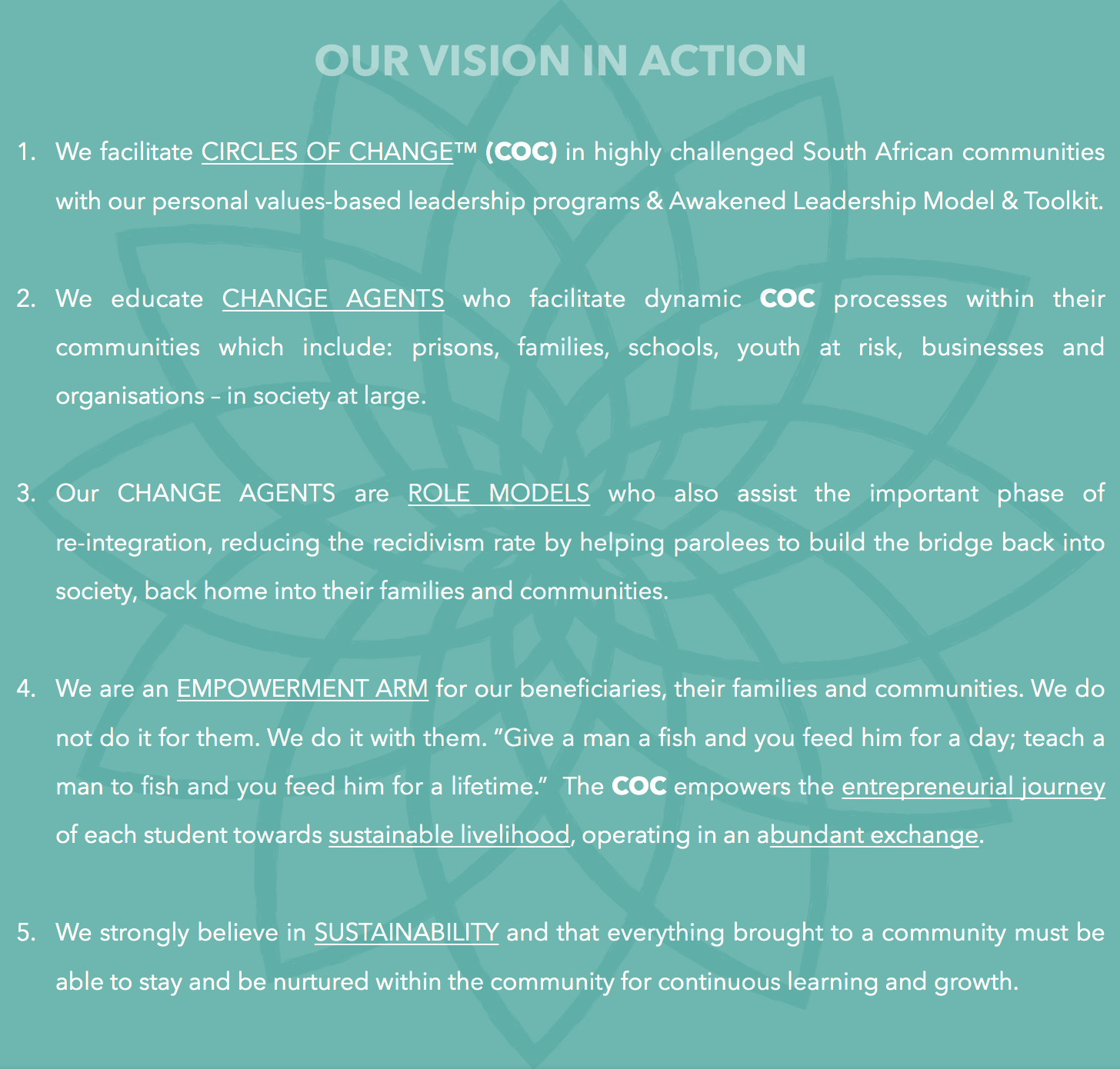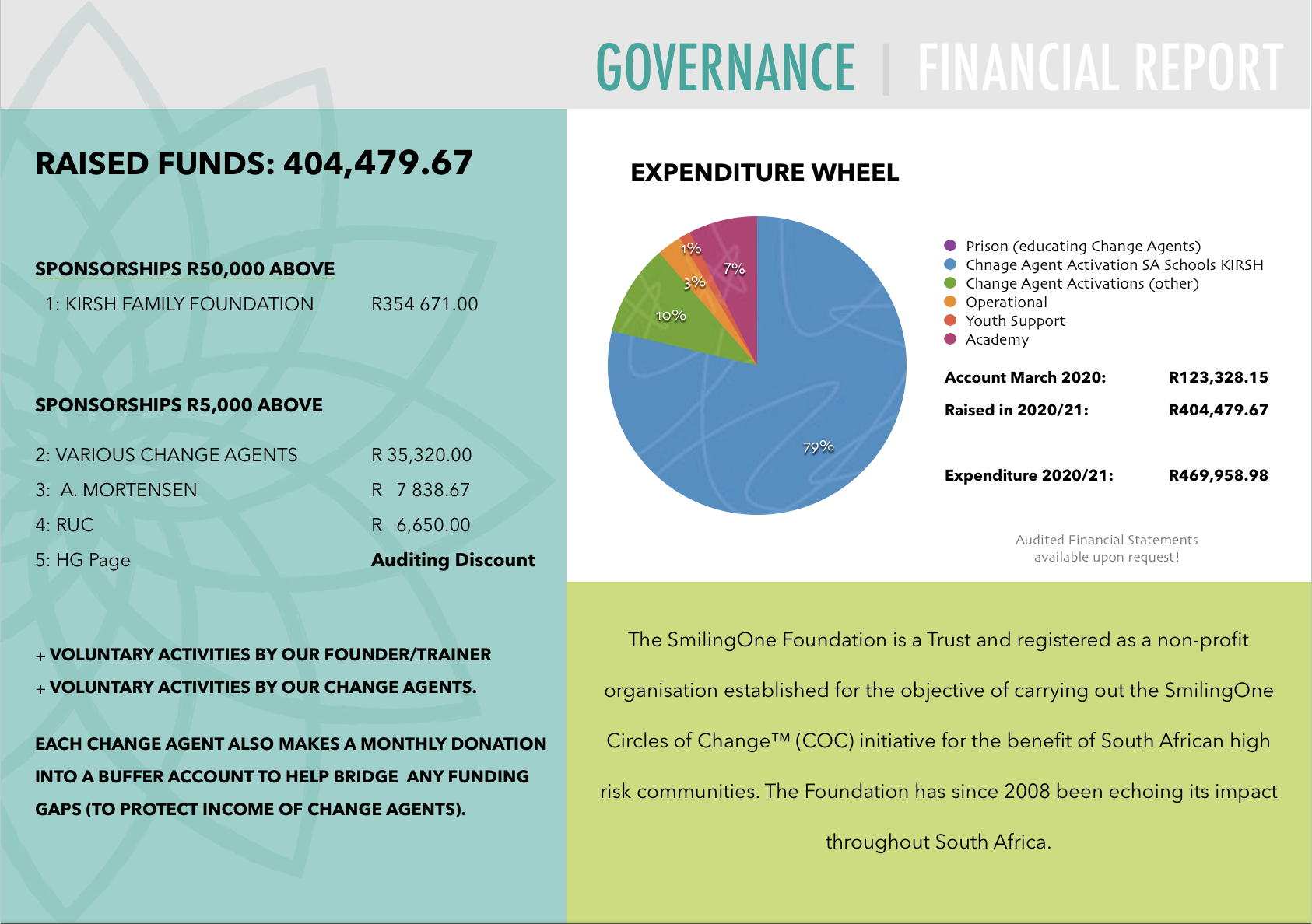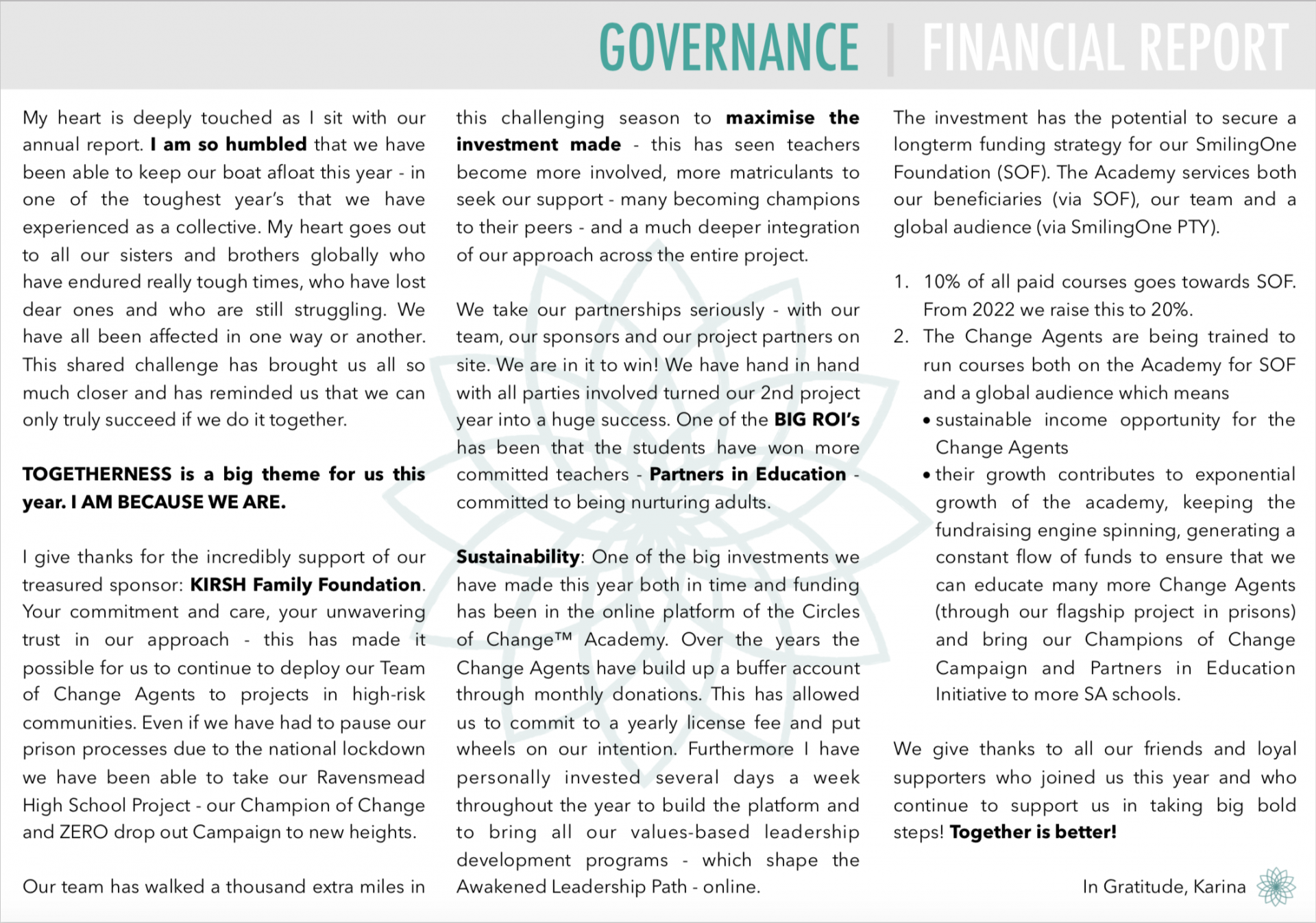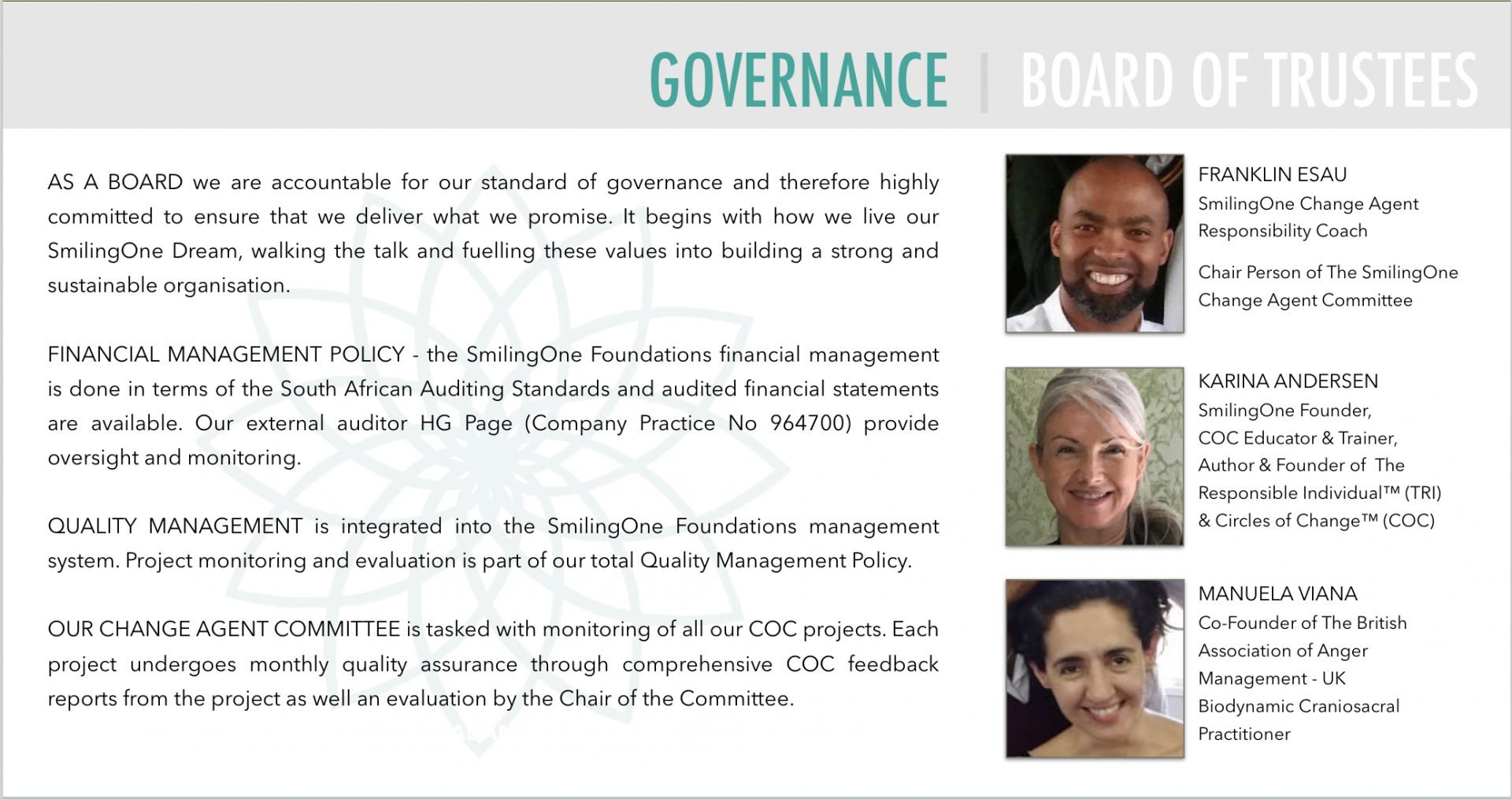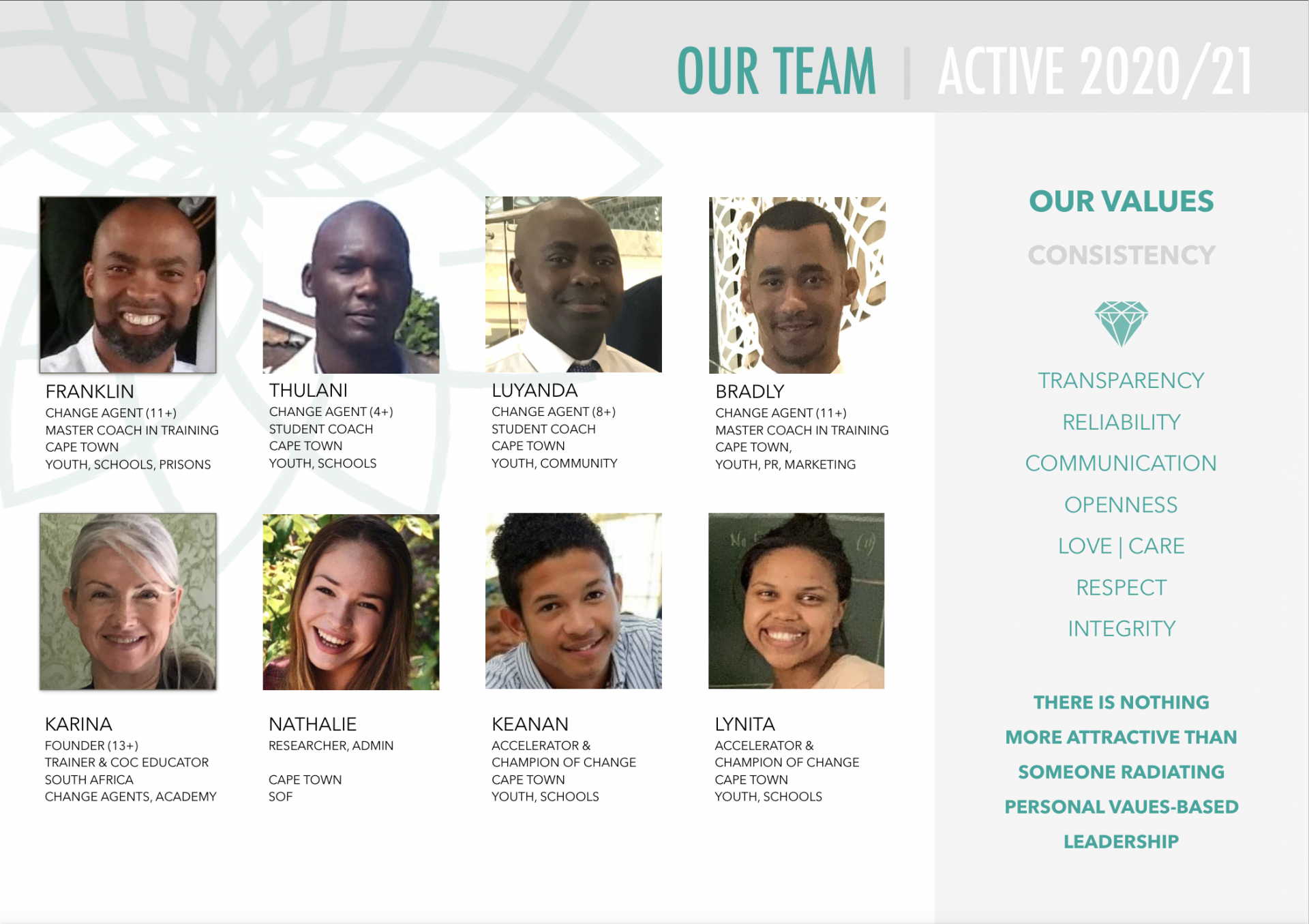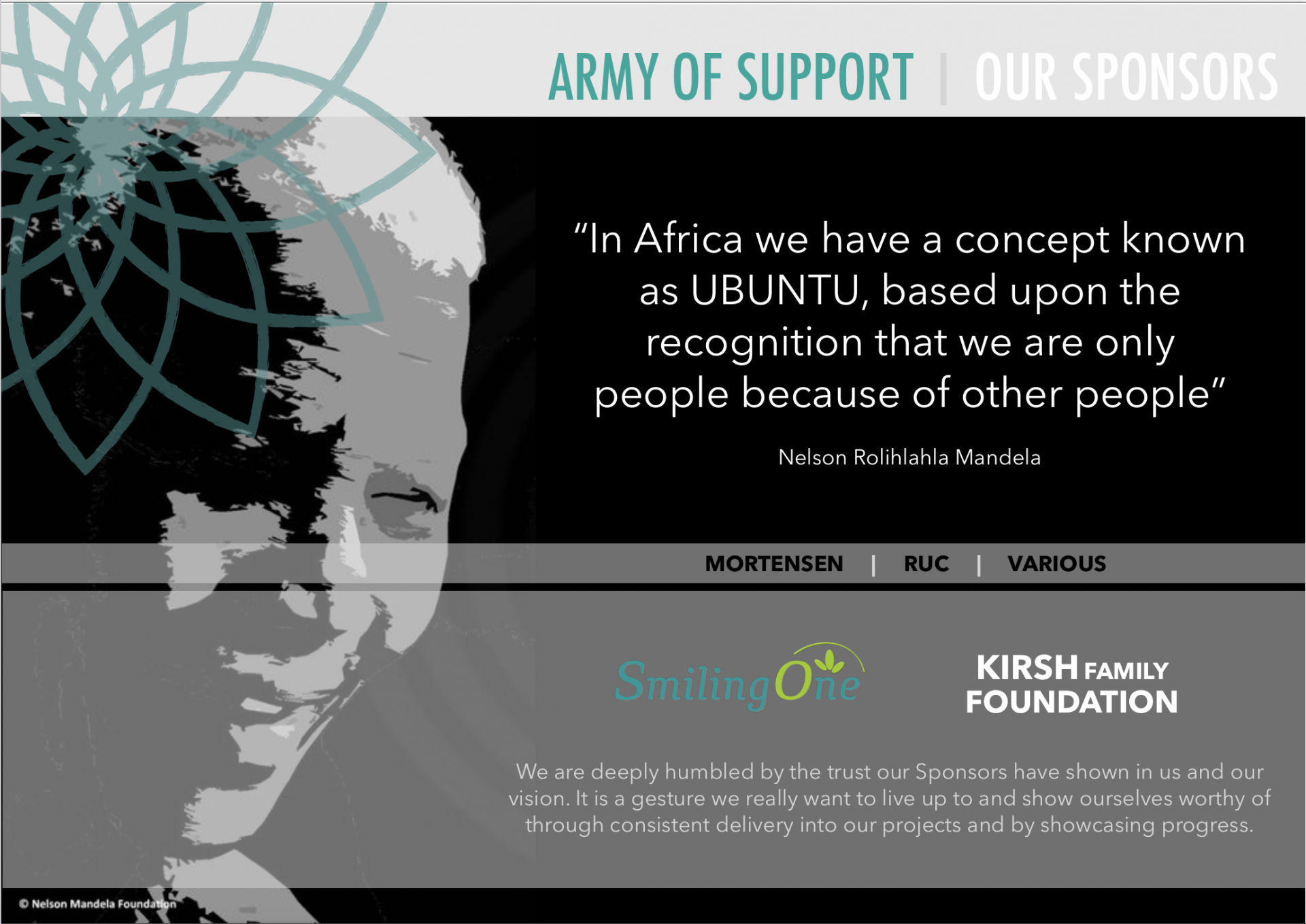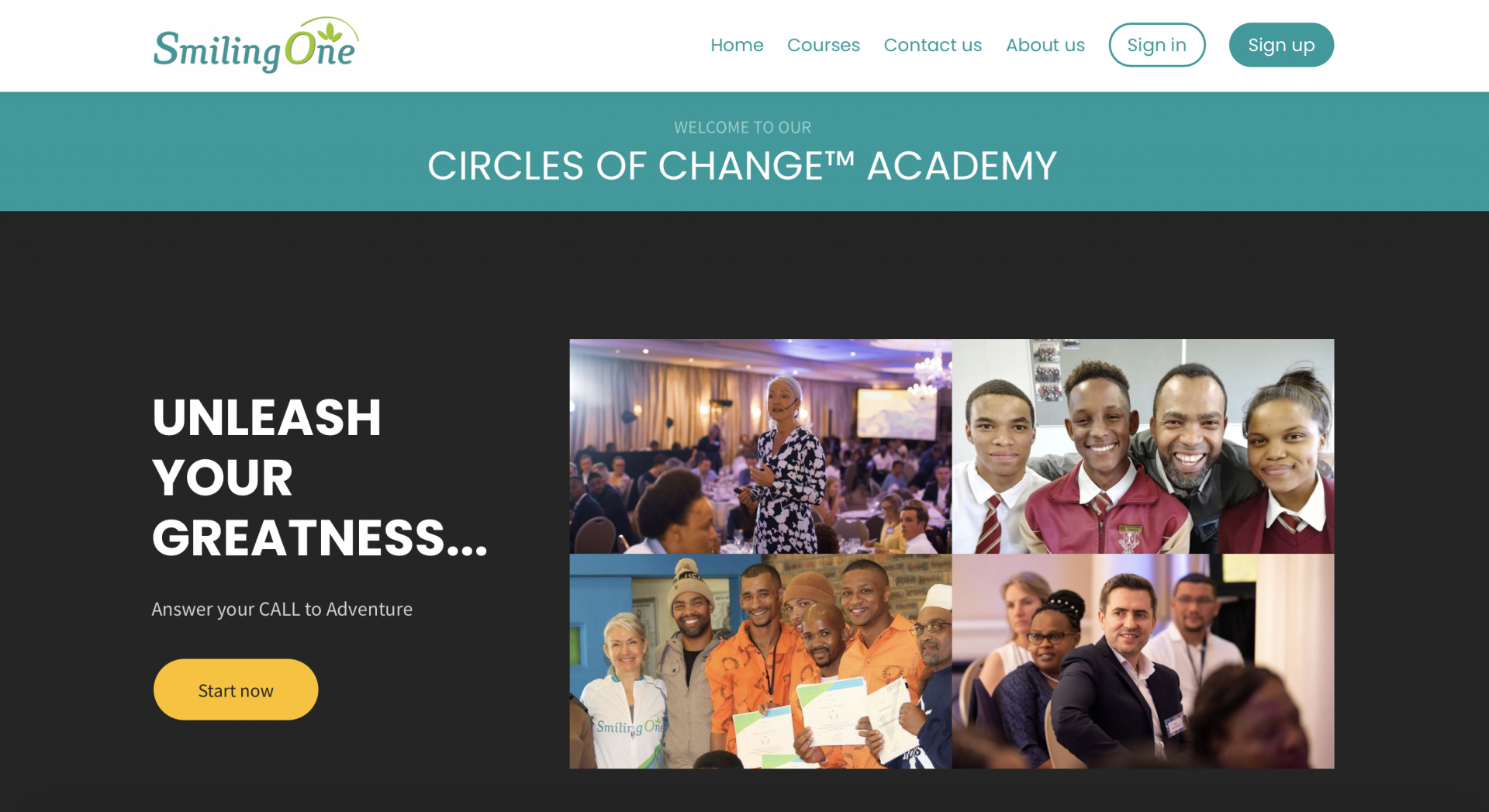 The SmilingOne Foundation (SOF) is the NPO leg of SmilingOne. SmilingOne is the home our Circle of Change™ Academy.

During the pandemic we intensified our efforts to bring all our teachings online with the aim to service both SOF beneficiaries as well as to reach a global audience.

The Academy plays an important role in our sustainability approach for SOF - 10% of all income on online programs (booked at full price) is donated towards youth/school & prison projects. We are committed to build a solid foundation from which we can ensure long-term project partnerships and continue to give our beneficiaries free access to all our values based leadership programs.

Our intervention in SA prisons is our flagship project and will benefit youth, families, communities on a large scale. Educating more Change Agents is KEY for a successful strategy. We aim to bring our Academy (via local intranets) into prisons across South Africa in the years to come to reach thousands of inmates.